Red Wednesday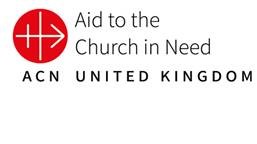 Our residential Retreat at Ampleforth inspired year 8 & 9 students to deliver Collective Worship to year 7, 8 & 9 Forms promoting Red Wednesday. #REDWEDNESDAY
As members of the Faith in Action Team they planned and delivered a presentation to ask students and staff to stand together as an act of solidarity to shine a light on the plight of millions of people of faith around the world today who are now refugees or who suffer discrimination, assault, kidnap, slavery and torture for their beliefs.
Students shared the story of an aid recipient aged 79 who lights a candle and opens hands offering a prayer of thanks to Aid to the Church in Need's benefactors, highlighting the importance of prayer.
Aid to the Church in Need was founded in 1947 by a Dutch priest, Fr. Werenfried van Straaten. Fr Werenfried was known to many as the "Bacon Priest" due to his efforts after WWII to help keep alive 3,000 priests and over 6 million Catholics expelled from Eastern Europe into the protestant areas of West Germany. In those desperate years a campaign for bacon and other items was started to help relieve the sufferings of these refugees and 'rucksack priests' as Fr Werenfried called them. Fr Werenfried was the Catholic Church's most successful beggar. Since 1947 he raised and gave away more than £2.5m to help the persecuted and endangered Church and to assist refugees fleeing from oppression.
His Holiness Pope Francis asks all of us to follow his call for works of mercy. Aid to the Church in Need seeks to support those who give their lives at the service of mercy reaching out to those who cannot or will not be reached by others, they feed the poor, heal the sick and console the sorrowful, keeping them in their prayers and carrying them by sharing the Good News.
Pope Emeritus Benedict XVI told us 'If we allow the love of Christ to change our hearts, then we can change the world. This is the secret of authentic happiness.'