Transport
Travelling by Bus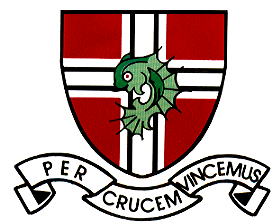 Travelling to school by bus is a new experience for most Year 7 students. At St John Fisher we take a lot of time and care to make sure that this experience is as pleasant as it can be.
In this leaflet there is:
- An outline bus route and timetable for all the dedicated services that the school
- Contact details for the local councils who are responsible for issuing bus
The school works closely with West Yorkshire Passenger Transport Executive to ensure that the buses and routes that are used provide the best available service for our students. Our first priority, as you would expect, is the health and safety of our students. Within your child's Planner the behaviour expected of all passengers on the school's buses is explained.
All the bus services that are detailed in this leaflet can be used by any student to travel to and from school. If you think you are entitled to financial assistance with school transport you would need to take this up with your local council.
The proposed fares to be charged in 2017/8 for each service are as follows (exact change if possible);
The Coaches operated by A.Lyles and Longstaff's: £1:50 each way.
Arriva 542: Drighlington £1:60 each way, Morley and later stops £1:45 each way.
They also accept a 'day ticket' costing £2.70 supported with a Young Person's Photo Card.
All Bus Passes or Young Person's Photo Cards should be presented to the driver or the ticket machine in their cab.
The fares quoted are all half fares. To claim half fare all students should present a Young Person's Photo Card or if aged 16-18 a Scholar's Photo Card; both are available from METRO.
As School Transport Co-ordinator my role is to be on the school drive in the morning and the evening together with a senior member of staff and their duty team to ensure a smooth service between home and school. I also monitor behaviour on the school buses and apply any sanctions when necessary as well as speak on behalf of parents and students with the bus companies. Finally I liaise with the bus companies, the local councils and WYPTE to try and make sure we address any issues that arise immediately.
It is not possible in such a small space to address all the questions that I am asked by parents about the school buses. If you have a question or if you need any more assistance or information please just ask.
Mr J. Hawkins
School Transport Co-ordinator
---
ST JOHN FISHER CATHOLIC VOLUNTARY ACADEMY BUS ROUTES & TIMES
AM
PM

AL6

A Lyles

Hunsworth Lane

East Bierley Green

George Inn, Bradford Road

Birkenshaw Roundabout via Dewsbury Road

Dewsbury Rd/Summerbridge Cres

Church Lane (bottom)

Oxford Rd Gomersal (Hill Top)

Leeds Old Rd/Six Lanes End

White Lee Road

NON STOP to St John Fisher

08:07

08:11

08.15

08:17

08:20

08:22

08:25

08:30

08:35

08:45

16:08

16.04

16:00

15:58

15:55

15:53

15:50

15:45

15:40

AL7

A Lyles Birstall

Windmill Lane Dark Lane Highfield Drive

Birstall Market Place

White Lee Road/Dale Lane NON STOP to St John Fisher

08:00

08:10

08.15

08:20

08:30

08:40

16:10

16.00

15:55

15:50

15:40

15:30

(Double Decker)

ARRIVA 542

Morley

Railway Hotel, Station Road, Bruntcliffe School Scatchered Lane, Morley Brass Castle

Smithies Lane Carlinghow Lane (Top)

The Butchers Arms, Staincliffe NON STOP to St John Fisher

08:00

08:10

08:15

08.30

08:35

08:40

08:45

08:50

16:20

16:10

16:05

15:50

15:45

15:40

15:35

15:30

543

Howden Clough

The 543 service from Howden Clough finished in January 2017.

Students from Howden Clough would use A Lyles' AL7 service.

K4

JJ Longstaff

(Owned by Lyles)

Mirfield

Crowlees Rd (Crowlees Close) Mirfield Centre (Ings Grove Park) Nab Lane (Stocksbank Rd)

Nab Lane (Francis St)

Old Bank Road (St Andrew's Chapel)

Water Royd Lane (Baptist Corner then Mirfield CC) Greenside Road (Jenny Lane then Wellhouse Yard) Dunbottle Lane (Bottom of Lee Green)

Shillbank Lane (Top then Bottom)

North Rd (Station Hotel then Broomer St) Huddersfield Rd (Spen Valley then Top Of Scout Hill) St Paulinus

NON STOP to St John Fisher

8:05

8:10

8:15

8:20

8:30

8:35

15:55

15:50

15:45

15:40

15:35

-------- 15:30
PLEASE NOTE THAT ALL TIMES ARE APPROXIMATE
APPLYING FOR A SCHOOL BUS PASS
Applications for a Zero Fare School Bus Pass must be made to the council in whose area you live. They cannot be made directly to school.
Zero Fare School Bus Passes should only be used between St John Fisher and your permanent home address which is the address you have registered with the school.
| | | |
| --- | --- | --- |
| | | |
| Kirklees Council | Bradford MDC | Leeds City Council |
Customer and Exchequer Services 01484 416982

School Transport

01274 385581

Generation M

0113 348 1121

www.generationm.co.uk
When is assistance with school transport given?
Assistance from Kirklees Council, Leeds City Council and The City of Bradford MDC will not normally be offered to students attending schools chosen on the basis of faith; including St John Fisher.
These Authorities will consider applications in the following circumstances;
-For students from low income families, that is, families receiving free school meals or maximum level Working Tax Credit.
-For students that are in local authority care or have an additional educational need.
-For students that live further than 3 miles away from school and St John Fisher is their nearest available school.
Additionally both METRO and the West Yorkshire Passenger Transport Executive have made it clear to the school that all our students must support their half fare request with either a Young Person's Photocard or a Scholar's Photocard if they are 16+ and they intend to claim half fare travel on any of the services the school uses.
All the school buses will accept fare-paying students as well as those with a School Bus Pass.
Good behaviour is expected of all our students on any bus that they may use. Misbehaviour on any bus constitutes a breach of the school's Behaviour Code and will be treated accordingly.